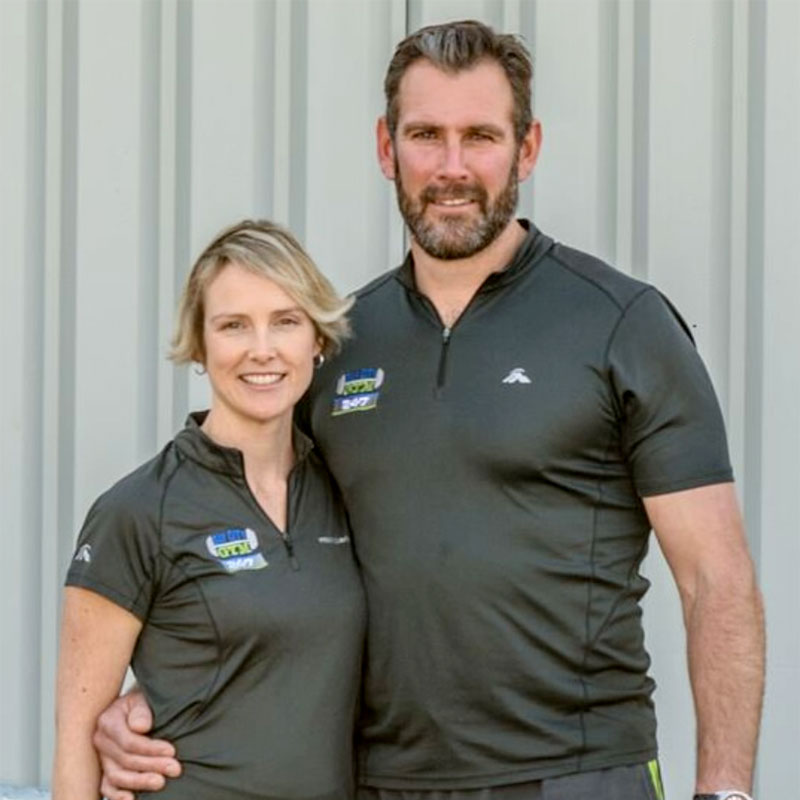 Chrissy and Hamish Newall are local owner/operators that are passionate about health and fitness within their community. Bay City Gym philosophy is to encourage fit and healthy lives in our community. For us, exercise isn't only about looking and feeling great, but about being together with like minded people and creating a positive vibe within.
Bay City Gym has affordable membership options to suit individual needs. Our group fitness timetable caters for a diverse range of abilities, ages and fitness levels. GET HIT is a unique high intensity interval training class at Bay City Gym. It is supervised by qualified fitness trainers and is for those looking for not only motivation but results as well!
Our mission is to provide a welcoming friendly environment that leaves you feeling like a valued member of Bay City Gym.