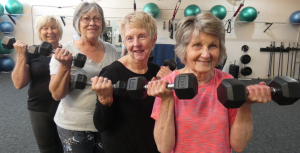 In a Nutshell
This program is for seniors that wish to workout with a group of other like-minded people at their own pace, in a fun, social and relaxed environment. We focus on three important life functions: Strength, Balance and Mobility.
If you are unsure about whether you have a risk of falling then complete this falls risk factor checklist.  You can also sign up to our Newsletter.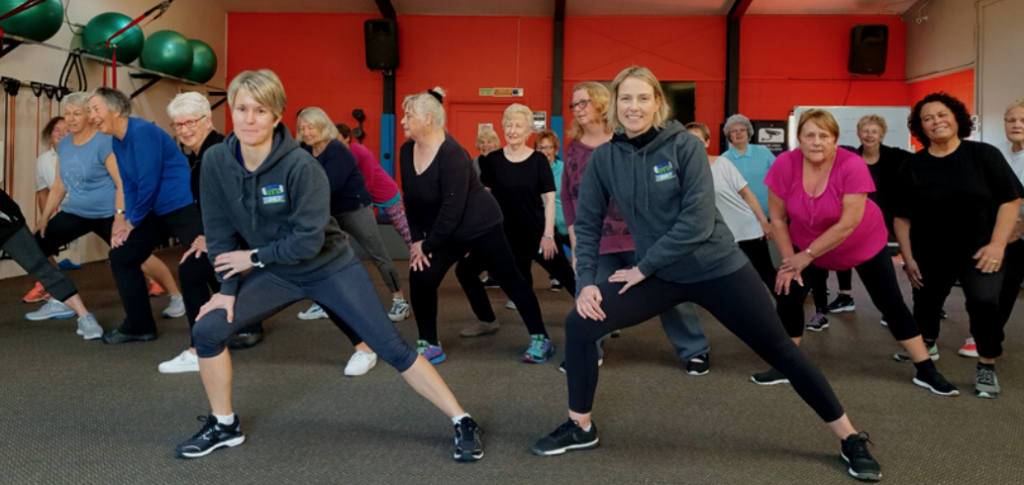 Your Silver Sneakers Instructors
The classes are delivered by fully qualified exercise professionals that have extensive experience in working with and delivering appropriate, safe, fun and varied seniors classes. We get to know each participant and their needs just in case some exercises need to be adjusted or options given. Our names are Chrissy Newall  and Tracy Jensen.
Tuesday 10.30am – Supervised Strength Training
This group is in the gym area using resistance equipment and is varied dependent on individual needs. It is a relaxed learning environment that gives the member confidence to workout at the gym. Strong muscles equals better balance.
Tuesday 1pm – Circuit Class
This class is in the group fitness room and is varied using a circuit style of training. It has strength and balance exercises and is fun and social.
Contact Us: If you are a Facebook user then please ensure you like the Bay City Gym page. We use our page to keep our members informed and to share tips and fitness information.
Featured
(Discounted from $60 with a gold card)
OR $15 Casual (1 month minimum term)